Instant Ocean Tire Cover
$69.95 – $89.95
Show off with this spare tire cover!

The Sea Shells in Color tire cover features a boldly printed logo that will last for years without fading.

Its elastic tie-down provides an easy fit. The heavy gauge vinyl material ensures long-term use, providing the perfect way to show your pride when you're on the go.
Description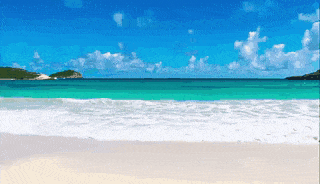 By Custom Grafix Tire Covers
Instant Ocean Tire Cover
Custom printed RV Tire Cover with 5-year outdoor ink on heavy-weight vinyl.
Custom Grafix Tire Covers Advantages for our Instant Ocean Tire Cover
Printed on heavyweight automotive, marine, 32-ounce expandable vinyl.
A strong shock cord holds on the tire cover for mounting.
Available on black vinyl only.
Two-Year Warranty on Materials and Workmanship.
In Stock. Normally ships in two days.
Select 26″—37″ Tire Covers
Includes Installation and Care Guide
FREE Protective Tire Cover Liner for Easy Installation
Anti-Theft Grommets and Security Cable Available.
Who collects seashells?
Answer: The official term for a shell collector is a "conchologist". This is one who collects and studies the shells.
Which seashells are worth money?
Of the more than 100,000 known species of shells, one of the rarest and the most valuable for many years was Conus Gloria Maris, the glory of the sea cone shell. 
Can I sell my seashells?
It's illegal to sell shells without a license – even broken shells collected at the beach and turned into handicrafts for a market stall. Only licensed shell collectors can sell their shells, and bag limits also apply to beachcombers looking to add to their collections.
Can you take shells home from Hawaii?
Second, some people think it is illegal to remove rocks or seashells from the shore in Hawaii. According to the Division of Land and Natural Resources, taking small amounts of sand, dead coral, rocks, or other marine deposits for personal, noncommercial use is allowed.
Brand
Custom Grafix Tire Covers
Tire Covers Manufactured by Custom Grafix Industries in Florida USA